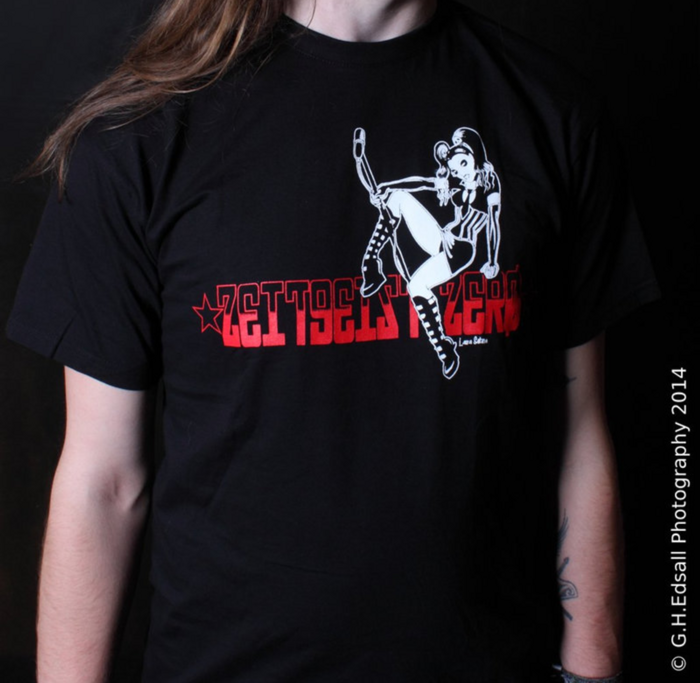 Zeitgeist Zero T-Shirt
Last few remaining sizes half price!!
Featuring original Zeitgeist Zero artwork designed by Parisian artist Laura Satana. The design is screen printed in two colours red and white onto the front of a quality black cotton t-shirt . Available in a range of skinny and regular fit sizes.