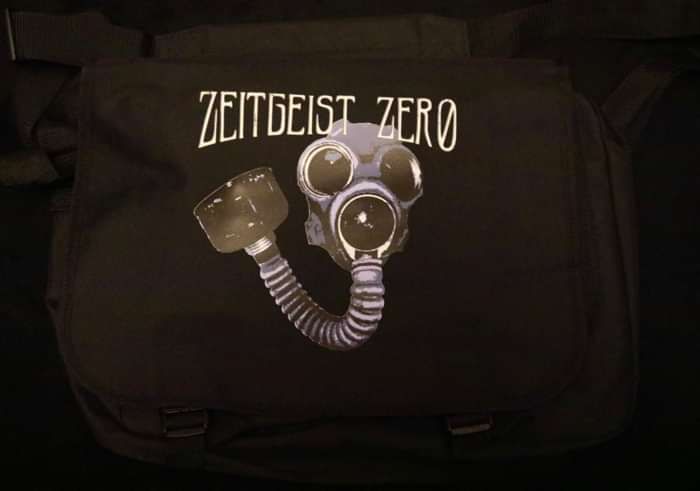 Geist Army Gas Mask Bag
Canvas black messenger bag featuring Zeitgeist Zero logo and Mr Zero gas mask design.
With adjustable strap, front flap fastens with 2x parachute clips. Large Inner zip pocket large enough to fit a 15" laptop/macbook, medium middle zip pocket small front zip pocket. 4x holders for pens, eye/guy-liners, velcro flap poch for smartphone/ipod and a g-clip for show passes/keys etc.
Note: Bag contents only included in Geistarmy Uber Bundle